News
Array
(
    [0] => WP_Term Object
        (
            [term_id] => 4
            [name] => News
            [slug] => news
            [term_group] => 0
            [term_taxonomy_id] => 4
            [taxonomy] => category
            [description] => 
            [parent] => 0
            [count] => 4
            [filter] => raw
            [term_order] => 0
        )

)
1
January, 2019
Jewel Changi Airport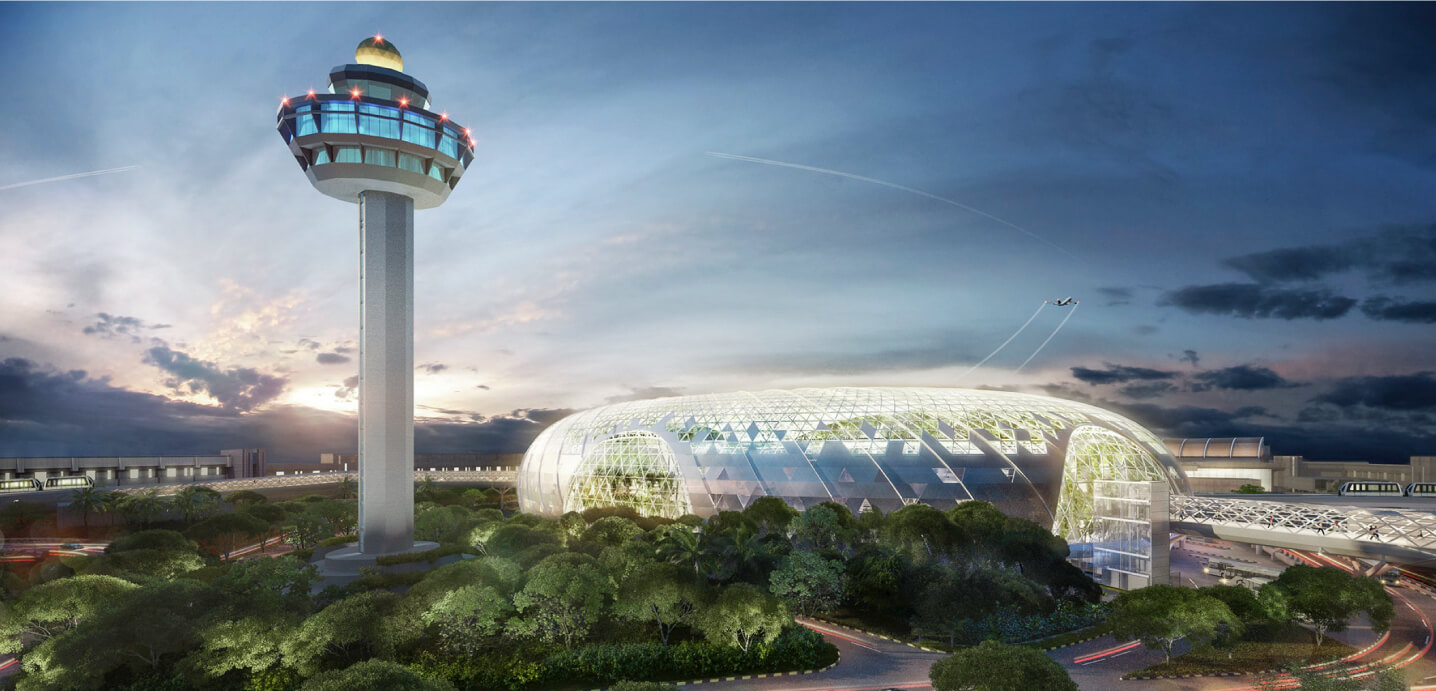 Jewel is well placed to be the gateway of Singapore to the rest of the world. It is primed to feature prominently in travel itineraries as the essential lifestyle destination for international visitors to Singapore. Even if it is just for a few hours, visitors arriving for business or leisure will have the opportunity to embrace Singapore's unique melting pot of cultures and eclectic identity.
Jewel's iconic structure with its glass and steel façade is designed by world-renowned architect, Moshe Safdie. It is set to become an iconic landmark of Singapore and a key tourist attraction Singaporeans can be proud of. Welcoming everyone from across the island to indulge in family time, retail therapy, gastronomic delights and much more, Jewel invites residents to treat themselves to their favourite homegrown brands, and to delve into diverse international cultures without even having to take flight.
Genesis of an iconic landmark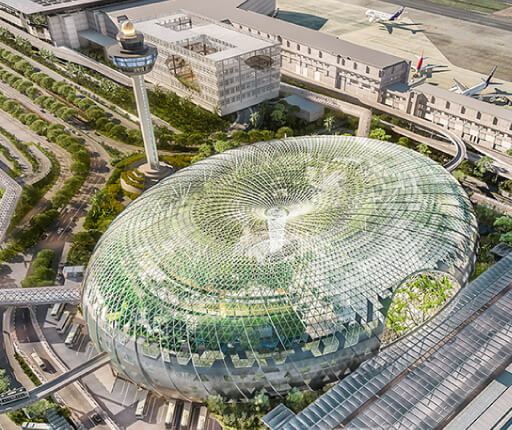 It first began with the need to expand the capacity of Changi Airport's Terminal 1 as well as its open-air carpark. This led to a strategic vision with the conception of Jewel as a gem of a destination, to augment Changi Airport's positioning as a leading air hub globally and boost its appeal as a stopover destination for travellers. A partnership between Changi Airport Group and CapitaLand was forged, resulting in a meaningful collaboration between two truly Singaporean companies and the creation of the country's next iconic landmark.
The stunning result is a mixed-use development with gardens, attractions, retail, dining, a hotel and facilities to support airport operations. This integration of nature with engineering marvels housed under a striking glass and steel dome is poised to make headlines.
Awards
2016 International Architecture Award
MAPIC Awards 2016: Best Futura Shopping Centre
MIPIM Asia Awards 2016: Best Futura Project (Silver)
Located at the heart of Changi Airport
Jewel stands as a nucleus that is seamlessly linked to Terminal 1's arrival hall and conveniently connected to Terminals 2 and 3 via air-conditioned pedestrian linkways, which are fitted with travelators to take visitors comfortably to Jewel within minutes.
This lifestyle hub is accessible to and from the rest of Singapore via the existing Mass Rapid Transit (MRT) station. It connects Changi Airport with an extensive rail network, making Jewel a favourable first stop, midpoint or grand finale for both travellers and residents alike. There will also be 2,500 car park spaces serving visitors to both Terminal 1 and Jewel.