Project Details
Architect:
ArcStudio Architecture + Urbanism
Façade System:
Unitised Curtain Wall, Cladding System
In Kolkata, India, the first cloud-shaped sky-bridge is under construction now, a structure forming the connection between two skyscrapers at a height of approx. 130 m. The freeform geometry is realized using the MERO PLUS system with a grid of 1.5 m x 1.5 m. The two 39-storey luxury towers, the highest landmark buildings in the city, will house apartments as well as cultural and recreational facilities. There will be a mini theatre, squash and badminton courts, a jogging track complete with some green space on the open air deck, an amphitheatre, and a swimming pool, and all that plus a breathtaking view on the Indian metropolis.
This mega project 'Deya' – Atmosphere (Deya means cloud in Bengali) has a free span of 60 m between the tower buildings and will be enveloped in 150 tons of steel (MERO PLUS-System) as the substructure for the cladding. The facade will be utterly without expansion joints. Its surface of 4,200 sqm will be cladded with 2,300 perforated aluminum panels and 114 panels of laminated safety glass.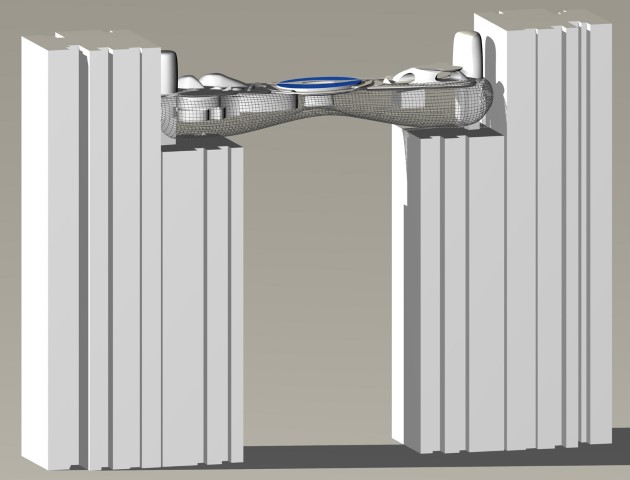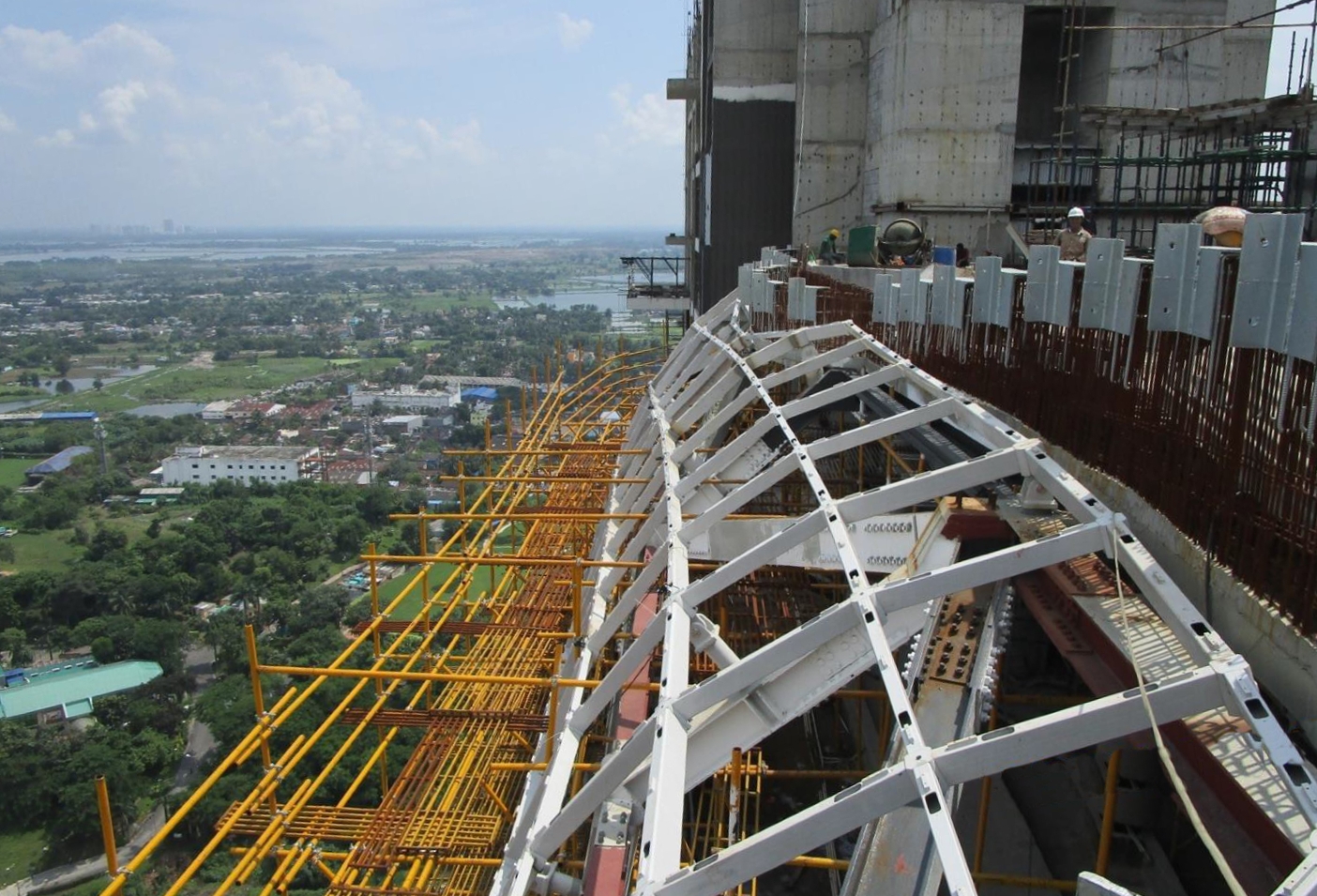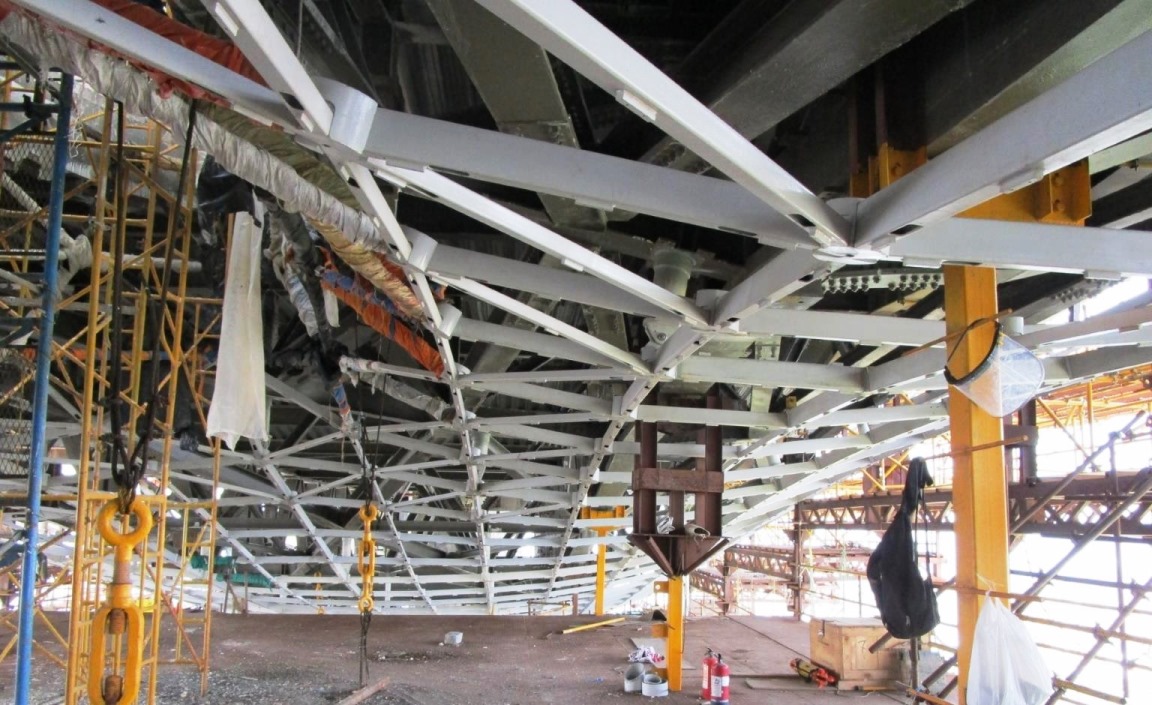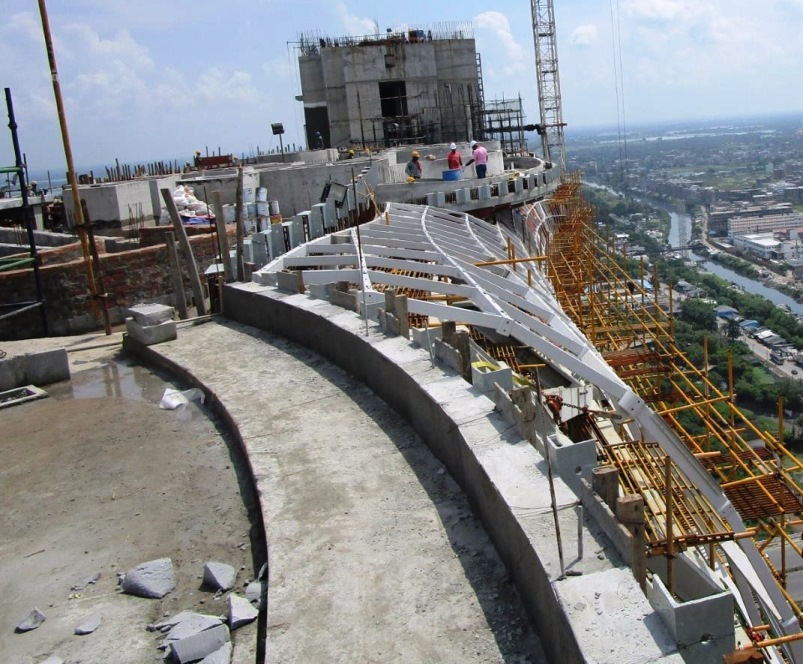 In consideration of the required earthquake safety and the high wind speeds of the monsoon season, the main supporting structure will rest on four support points – two on the right, two on the left side. Thus, the main supporting structure of the Skybridge will connect the two skyscrapers, decoupled for earthquakes.
Once the project has been completed, there will also be a special cleaning system. The cradle will be able to travel below the Skybridge. Farther outside, a lifeline system has been planned as an anti-fall guard.